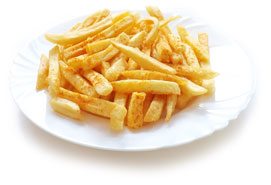 Appetizers
Chicken Nuggets (10)
Garlic Rolls (6-$4.95 | 12-$6.95)
Turkey Corn Dog
Chicken Tenders
French Fries
Mozzarella Sticks
Cheese Fries
Cheesy Bread
Bread Sticks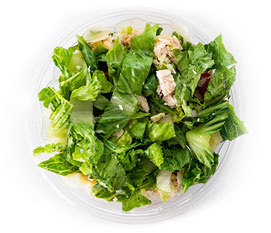 Large Salads
All Salads topped with mozzarella cheese
Dressings: Caesar, Ranch, Bleu Cheese, Italian, Thousand Island. Extra Dressing 75c.
Greek Salad
Caesar Salad
Garden Salad
Make your Own Pizza
Toppings: Pepperoni, ham, bacon, beef, sausage, grilled chicken, mushrooms, green peppers, onions, tomatoes, broccoli, spinach, pineapples, jalapeños, black olives, basil, banana peppers, feta cheese, garlic.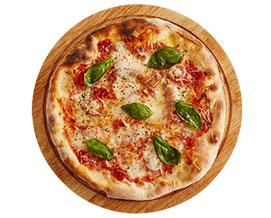 Specialty Pizzas
Chicken Bacon Ranch
De Roma Spinach Combo
De Roma Parad
Veggie Lover
Buffalo Wing Pizza
4 Cheese Deluxe
Supreme
Meat Lovers
De Roma Margarita
Calzones & Stromboli
All Pizza Toppings Available
Cheese
Create Your Own
Chicken /Broccoli Roll
Spinach/ Broccoli Roll
Pepperoni Roll
Meat Calzone
Supreme Calzone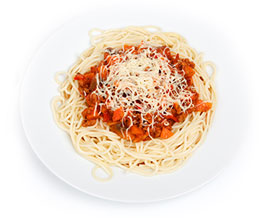 De Roma Dinners
Comes with Garlic Bread • Add Side Salad $2.50
Spaghetti with Meatballs
Alfredo with Chicken
Manicotti
Lasagna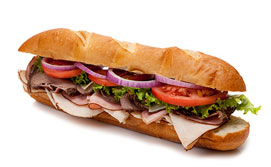 10" Super Subs
Add Fries for $2.75
Italian Sub
Veggie Sub
Steak & Cheese
Chicken Parmesan
Club Sub
Turkey Club
Meatball Sub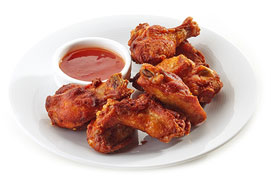 Wings
Hot - Mild - BBQ - Garlic Parmesan. Served w/Ranch or Blue Cheese. Extra Dressing $1.00.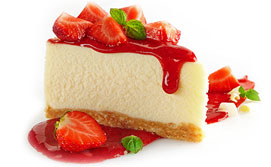 Drinks & Desserts
Drinks
2L Coke, Diet Coke, Sprite
Desserts